This week we'll be hosting two launches, one after the other. Read on for more information!
#1
Thursday, April 18th @ 8PM
Daniel O'Leary launches The Lower Provinces
with Steve Luxton & Walid Bitar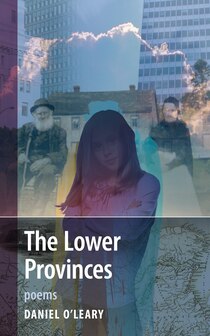 On April 18th, Daniel O'Leary will be holding a long-awaited Montreal launch of his book The Lower Provinces (DC Books 2012) at the Argo Bookshop. 'Presenting a revived Canadian poetic ethos', O'Leary's latest collection of poems is a combination of recovered early Canadian visionary experiences and new translations of early French-Canadian poems and documents to create a series of dramatic settings. In it, O'Leary rejects the notion that Canada lacks a deep and visionary culture, or that the country's commercial colonization by American financial interests is too far advanced to be resisted. Instead he presents an imaginative, frequently humourous cast of early Canadian voices who reflect as much on our own as on previous times. In both visionary recovery and faux antique pastiche, O'Leary examines the claims of the present and calls for a deeper appreciation of the insight welling up from Canada's past.
Professor of Canadian Studies at Concordia in Montreal, Daniel O'Leary's poetry has appeared in Exile, Fiddlehead, the spoken-word anthology Poetry Nation, and in numerous other journals. Aside from an earlier book of poetry, The Sorcerer of Les Trois Frères (Ficciones 1991), he has published work on early Canadian print culture in The History of the Book in Canada and is co-editor with Jonathan Wisenthal of What Shaw Really Wrote About the War. A descendant of early Maritime Canadian families, O'Leary was born on New Brunswick's Fundy coast and was raised there and in Nova Scotia.
The reading will be hosted by Steve Luxton of DC Books and the poet Walid Bitar.
#2
Friday, April 19th @ 8PM
Argo Featured Reading #16:
Mary Dalton launches Hooking with Sue Sinclair
Mary Dalton and Sue Sinclair will be the readers of our 16th Featured Reading at the shop, an evening of Newfoundland-bred poetry combining both Dalton's dialectic energy and Sinclair's cerebral explorations.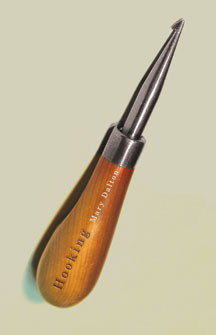 Mary Dalton will be launching her latest book Hooking, "a series of centos that, on one level, draw inspiration from a traditional Newfoundland craft. Like a hooked rug made up of strips of fabric cut from old clothes, the cento is stitched together from lines scissored out of other poems. Dalton's cento variants, however, range across continents and epochs, rummaging among poems contemporary and canonical in celebration of the recombinatory energies of language. As Dalton's lines hook together syntactically and emotionally, they create a striking music, by turns subtle, startling and dazzling." (Vehicule 2013)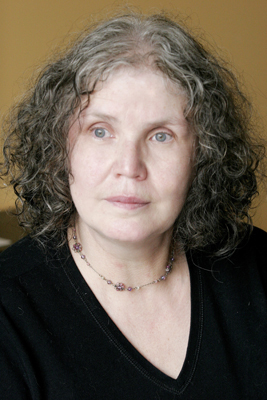 Mary Dalton is the author of four volumes of poetry, the latest of which include a limited- edition artisanal chapbook Between You and the Weather (2008), and before that, a full- length collection entitled Red Ledger (2006). Her work has been widely anthologized in Canada and abroad, and has received numerous awards, from the E.J. Pratt award and the Newfoundland and Labrador Book Award.
Sue Sinclair is the author of four volumes of poetry. Her debut collection Secrets of Weather and Hope (2001) was a finalist for the Gerald Lampert Award, her second book Mortal Arguments (2003) a finalist for the Atlantic Poetry Prize, and her third collection The Drunken Lovely Bird (2005) won the International Independent Publisher's Award for Poetry. She is the first appointed Critic-in-Residence by the CWILA, and is currently working on a philosophy doctorate on the subject of beauty.