Damn you, Mr. Groundhog! If you're somewhat of a 'marsupially-superstitious' person, then you know we've now got six more weeks of winter coming our way. Yeesh. What better reason to hunker down after a frosty day outside with a good book and a hot beverage of your choice? Netflix can only offer us so much company.
The month of February brings us a whole new batch of titles in the shop both new and at bargain prices, a new Book of the Month (Akhil Sharma's Family Life), new events like our Argo Open Mic and a dual Vallum poetry chapbook launch with Mary di Michele and Nicole Brossard… The only exception is that we will be discontinuing our Book Club (read on for more information about that), and replacing it with a regular discount of 15% off offered to any and all book clubs and book club members.
Want a copy of the newsletter sent directly to your email each month?
Book of the Month: 20% off
Family Life by Akhil Sharma
"Family Life is devastating as it reveals how love becomes warped and jagged and even seemingly vanishes in the midst of huge grief."
(Sonali Deraniyagala, "The Repercussions", New York Times)
"We meet the Mishra family in Delhi in 1978, where eight-year-old Ajay and his older brother Birju play cricket in the streets, waiting for the day when their plane tickets will arrive and they and their mother can fly across the world and join their father in America. America to the Mishras is, indeed, everything they could have imagined and more: when automatic glass doors open before them, they feel that surely they must have been mistaken for somebody important. Pressing an elevator button and the elevator closing its doors and rising, they have a feeling of power at the fact that the elevator is obeying them. Life is extraordinary until tragedy strikes, leaving one brother severely brain-damaged and the other lost and virtually orphaned in a strange land. Ajay, the family's younger son, prays to a God he envisions as Superman, longing to find his place amid the ruins of his family's new life." (W.W. Norton)
New & Latest Arrivals
You'll find a list of our most recent arrivals in the shop below. What you won't find listed here is a whopping 80-title list of 1970s science-fiction bargain titles which arrived in the shop in late January.
Click on this link to view a complete list of those books, and a sample picture has been provided below.
Click the title of a book to view information on or a review of that title, or just search for them in our catalogue (recommended for price checks).
LITERATURE & POETRY
RELIGION
PHILOSOPHY (LANGUAGE & HISTORY)
BARGAIN BOOKS
(& there's always more on the way!)
The Way of an Eagle by Dan Potter ($5)
Irish Rose by Patrick Wyatt ($5)
Life of Pi by Yann Martel ($7)
Falling Together by

Marisa de los Santos 

($4)
Mr. Churchill's Secretary: A Maggie Hope Mystery by Susan Elia MacNeil ($5)
The End of Our Book Club
Dear Montreal,
It's been roughly two years since we began our book club. Based out of the store, we had a great time getting to know Montrealers over a great selection of literature. However, we can no longer continue a regular bi-monthly book club at this point in time.
If you are looking for a book club to get engaged in, there are many about the city and members of our own book club have expressed interest in continuing one of their own. If you'd like to be put into contact with the group, feel free to send us an email at argobookshop@gmail.com and we can forward your contact information.
Don't get us wrong: Book clubs are fantastic! It's a great way to meet people you otherwise would have never crossed paths with, and it's always a plus to know that like-minded readers are out there. That's why we want to encourage your own book club: Book clubs and book club members can receive 15% off their orders! Give us a call, send us an email or message us onFacebook/Twitter to find out more!
Happy reading!
Events for the Month of February
#1
Dual Vallum Poetry Chapbook Launch:
Nicole Brossard & Mary di Michele
Thursday, February 19th
@ Argo Bookshop
Doors @ 7PM, Reading @ 7:30PM
The Argo Bookshop is very excited to host Vallum Magazine's dual poetry chapbook launch of Mary di Michele's The Montreal Book of the Dead and Nicole Brossard's A Tilt in the Wondering: And you're invited! You can find the Facebook event here.
"Envisioning the passage of time under the 'full and unwaning' moon of Mont Royal's beacon cross, di Michele recalls her Italian immigrant parents in Toronto and her current life in Montreal. This sequence, a sort of decameron, written with her customary brightness and gracefulness of diction, concludes at a deserted customs office where no one wants to see her passport: the truly borderless place of poetry itself." – Sharon Thesen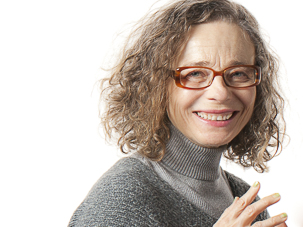 Poet, novelist, and member of the collaborative writing group Yoko's Dogs, Mary di Michele is author of eleven books including a selected poems, Stranger in You (Oxford University Press 1995), and the novel Tenor of Love (Viking Canada 2005). She lives in Montreal where she teaches at Concordia University. Her most recent books are The Flower of Youth: The Pier Paolo Pasolini Poems (ECW Press 2011) and Whisk (Pedlar Press 2013), which was co-authored with the group Yoko's Dogs.
Blending meaning and language, thought and ideas, English and French, A Tilt In The Wondering intimately confuses understanding and the basis by which we judge our own reality. Writing as if the words themselves could vanish, Nicole Brossard fires question after question as if to explore the very nature of existence beyond time and presence. Divided into several poems, which appear to function as sections of the larger work, the language and imagery of each blends into the next and further confounds the already fragile distinctions between the pieces. This leaves the reader with the sense that there is "no real physical space in between/ but a sense of words falling." (Vallum)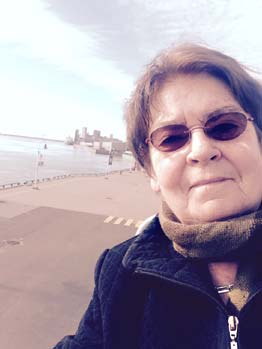 Author to 29 books in French (11 of which are translated into English), Nicole Brossard, O.C. is a leading French Canadian formalist poet and novelist, and a major theoretician and promoter of literary and cultural feminism. Her books have earned her, among other awards, four nominations for the Governor General's Awards and two have won the Governor General's Award for Poetry.    
#2
Argo Open Mic #32
Wednesday, February 25th
@ Argo Bookshop
Doors @ 7PM, Reading @ 7:30PM
Come to our open mic on the last Wednesday of February to read your poems, stories, anecdotes, songs and opinions! The crowd's always open and reciprocal, and spectators are always welcome. Emerging and established authors alike are encouraged to participate. Please note that the location is subject to change, depending on the amount of people attending: You can stay informed re: location on the Facebook event page and our website.